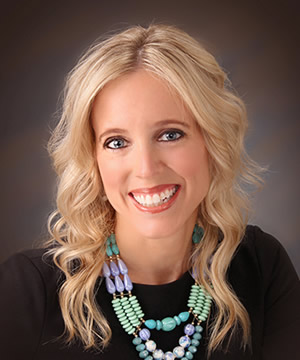 Jennifer is originally from Burlington, Iowa, and joined the firm in 2007 as an Associate. Jennifer received her legal education from William Mitchell College of Law in St. Paul, Minnesota, graduating in 2006. Prior to joining Cambridge Law Firm, Jennifer served as an Associate attorney at a mid-sized firm in Minneapolis where her practice focused mainly on catastrophic loss and insurance defense.
Jennifer is now a partner at Cambridge Law Firm and staffs both the Atlantic and Harlan locations. She and her family reside in rural Shelby County.
Jennifer has experience in many areas of the law, including estate planning, business succession planning, tax planning, preparation, and audit response for individuals and businesses, business planning (from formation to dissolution and all stages in between), planning for nonprofit organizations, civil litigation, real estate transactions and trust and probate administration.
Practice Areas
Business Planning
Civil Litigation
Estate Planning
Probate & Trusts
Real Estate
Taxation
Education
William Mitchell College of Law – St. Paul, Minnesota, 2006
J.D., Doctor of Jurisprudence
Iowa State University – Ames, Iowa, 2003
B.S., Industrial Engineering
Professional Associations and Memberships
Minnesota State Bar Association, 2007 – Present
Iowa State Bar Association, 2008 – Present
Cass County Bar Association, 2008 – Present
Shelby County Bar Association, 2008 – Present
Nebraska State Bar Association, 2008 – Present
Iowa Academy of Trust and Estate Counsel
Iowa Title Guaranty
Class II, Heart of America Professionals Institute of the American College of Trust and Estate Counsel
Shelby County Magistrate Nominating Commission
Community
Member, P.E.O., Chapter PD
Member, Cass County Abstract Co., Inc. and Cass County Abstract Co., Inc. Board of Directors
Member, Iowa Farm Bureau
Member, Atlantic Area Chamber of Commerce
Past President, Atlantic Rotary Club and Past Director, Atlantic Rotary Club Board of Directors
Past Member, Atlantic Area Chamber of Commerce Board of Directors
Speeches and Seminars
NBI, Inc. – Estate Inventory & Final Accounting, December 2020
Iowa State Univ. Extension & Outreach – Money Talk Workshop, October 2016 (Atlantic, IA)
DuPont Pioneer Next Gen Producers Conference – Estate and Succession Planning, August 2015
Iowa State Univ. Extension & Outreach – Annie's Project, 2018 (Carson, IA); 2014 and 2021 (Greenfield, IA); and 2012 (Atlantic, IA)