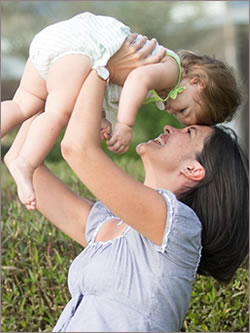 Family legal matters are often a sensitive subject, and the attorneys and staff of Cambridge Law Firm, P.L.C. vow to be courteous, professional and extremely sensitive to the private nature of your family's issues. We are experienced in all areas of the law that deals with family matters and domestic relations, including:
Divorce
More technically known as dissolution of marriage, a divorce can be a trying time for all parties involved. There are, of course, emotional issues to deal with, and during this difficult time, petitioners must make decisions on a variety of legal matters: equitable distribution of property, contested vs. uncontested divorces, alimony, child support, as well as others. The attorneys at Cambridge Law Firm, P.L.C. possess a thorough knowledge of Iowa divorce law and can help you navigate this challenging process.
Adoptions
Adopting a child is a process that can produce a range of emotions from the unbridled joy of parents who are unable to have children of their own to the bittersweet love of newly formed families moving forward after a tragedy. No matter the emotions involved, there are a variety of laws and regulations that must be considered during the process. At Cambridge Law Firm, P.L.C., we promise to handle those hurdles, so you have more time for your new family.
Contact Us
If you are in need of advice or representation in any matters pertaining to your family, please complete and submit the the form below or contact us at (712) 243-1663. We look forward to helping you!