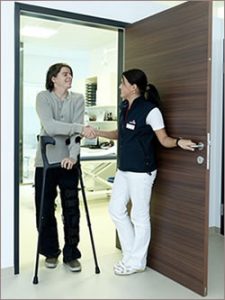 Social Security disability law consists of the rules and regulations that determine who may qualify for Social Security Disability Insurance (SSDI) and Supplemental Security Income (SSI) benefits. SSDI is reserved for those adults who become disabled, are unable to work for at least one year, have paid into the Social Security system, and have not yet reached retirement age. SSI is different in that it serves disabled people who have not paid anything into the system.
Attorney council is not required to obtain social security disability benefits, and applications can be started online, by phone, or in-person at the nearest social security office. However, the process can be daunting, and the regulations that govern the Social Security disability determination can be complex and confusing. An experienced attorney can help walk you through this process and assist you in presenting a strong case, especially if your initial claim is denied.
Contact Us
If you would like assistance with filing a Social Security disability claim, please contact Cambridge Law Firm, P.L.C. at (712) 243-1663. Alternatively, you can complete the below form. We look forward to speaking with you!