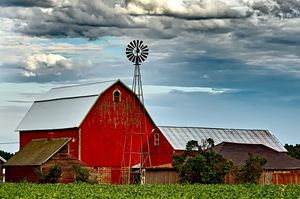 Cambridge Law partner, Justin Hockenberry, joined the KSOM Morning Show today to discuss the topic of limited Liability Companies (LLCs) and their increasing use with regard to family farms.
He outlined the benefits of this arrangement, which include centralized management of the farm, one point of contact for payments and check writing, an equal voice in matters pertaining to the farm and the business, and many others.
Justin also talked about the basic arrangements necessary to set up an LLC, as well as some of the decisions that go into the continued operation of an LLC.
If you have questions about any of these topics, please contact Cambridge Law Firm at (712) 243-1663.