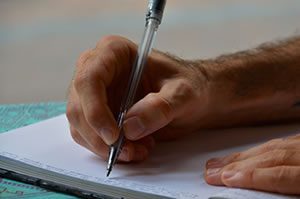 Cambridge Law Partner, Jennifer Plumb, visits the KSOM Morning Show to discuss the benefits of a letter of instruction – an informal document that outlines important addition information regarding personal and/or financial matters. It is not an official legal document, but it can be of great help to one's family when used in conjunction with other formal estate planning paperwork.
Information that might be included: digital passwords for social media and online banking accounts, safe combinations, employment details along with HR contact and death benefits information, and many other items.
If you have questions about any of these topics, please contact Cambridge Law Firm at (712) 243-1663.