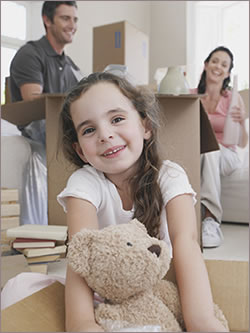 The term real estate generally refers to ownership or use of land, and real estate law directly or indirectly impacts almost of us on a daily basis, affecting business owners, home owners, farmers, landlords, renters, plus those looking to buy or sell property. These are a few of the many areas we can assist with:
Real Estate Sales & Purchases
Whether you are buying or selling property, Cambridge Law Firm, P.L.C. can help you through all aspects of the transaction.
For sellers, we provide help with the preparation of purchase agreements, earnest money and trust accounts, deeds, and all other matters during the sale process including review of documents drafted by other parties. For buyers, we can help prepare the offer, examine the title abstract, render a title opinion, prepare a note and mortgage, and coordinate the closing with the lender.
Landlord / Tenant Matters
In addition to the sale or purchase of lands, the State of Iowa regulates the renting or leasing of property for both residential and commercial purposes. These laws cover a wide range of practices, including security deposits agreements, eviction notices, and many more.
Deed Package Preparation
A deed is the legal document that transfers ownership of property. Generally prepared by an attorney hired by the seller or the seller's broker, the deed includes the names of the current owners and the new owners, plus a description of the property being sold. Declaration of Value statements and Groundwater Hazard statements – both required in Iowa when property is sold – are also part of the deed package preparation.
Title Opinions
The abstract of title is a condensed history of the title to a particular parcel. When that property is being sold, a title search is performed to ensure that the seller has a right to sell it and that there are no liens, errors, claims, or other disputed aspects which might prevent the sale from proceeding.
The title opinion is a detailed letter written by an attorney that details the finding of the title search. The letter will include a description of the property, its owners and a complete listing of any issues that have been uncovered.
Like-Kind Exchanges
In simple terms, a like-kind exchange involves selling one asset (a rental property, for example) and reinvesting those proceeds into a new, similar venture (perhaps an apartment building) to limit or eliminate tax exposure. In reality, of course, there are a number of provisions and regulations to consider, and Cambridge Law Firm, P.L.C. can help you navigate all of the benefits and hurdles of an IRC 1031 Exchange.
Easements
Easement law involves the rights of one party to enjoy or use land for which they have no ownership rights. Classic examples of easements include the right of a local utility company to run cables or pipes under your property, or the right of one landowner to build a path or a driveway across a portion of another owner's land. Like many real estate legal subjects, there are a number of different types of easements, each with assorted rules and regulations. Cambridge Law Firm, P.L.C. can help you sort them all out.
Contact Us
If you are in need of advice or representation in any real estate matters, please complete and submit the the form below or contact us at (712) 243-1663. We look forward to helping you!